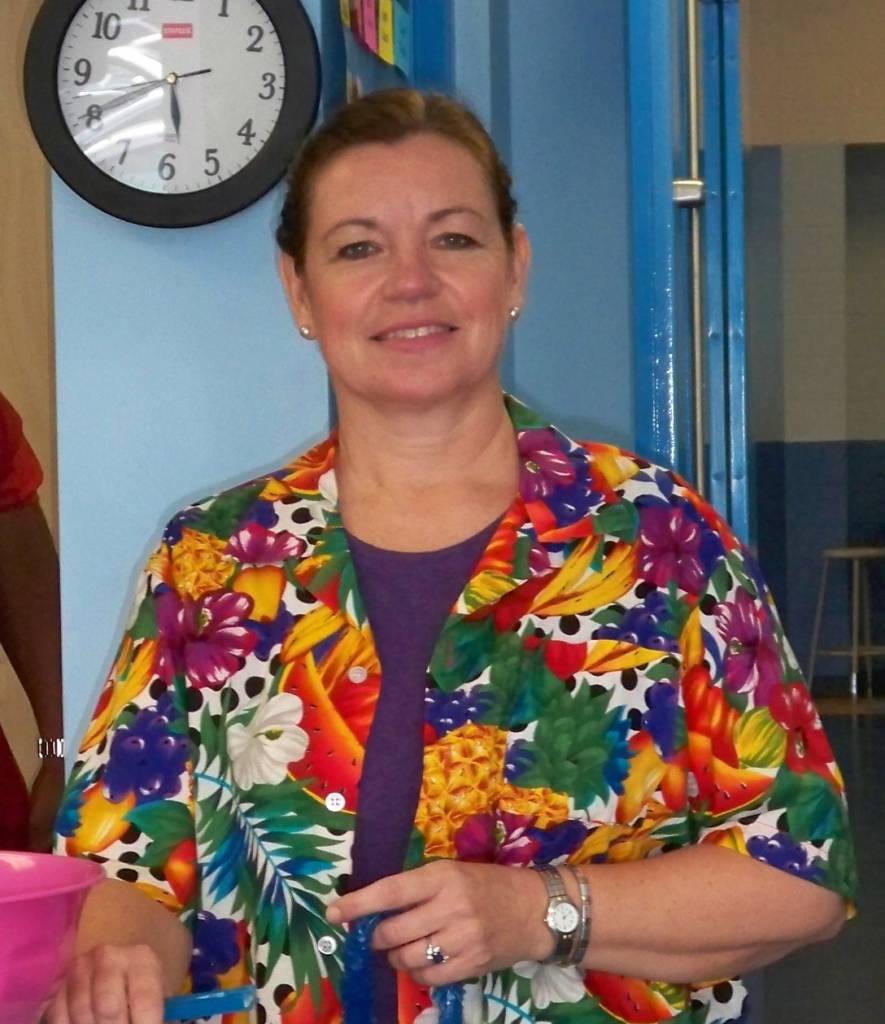 TALLAHASSEE – The 46th Annual Golden Age Games were scheduled to begin this weekend. The Sanford-based Games are documented as the oldest Senior Games event in the country, dating back to 1974. It was also to be the swansong of Kim Parmelee's career as the guiding force behind the Golden Age Games, for the City of Sanford Parks and Recreation Department since 1999.
Parmelee is scheduled to retire from the City of Sanford Parks and Recreation Department on November 25.  Since 1999, she has been a valuable asset to the Florida Senior Games program, as athletes from the Golden Age Games have advanced to state and national events.  Parmelee has also assisted the Florida Senior Games staff as a volunteer on several occasions.
Besides her work with the Golden Age Games, Parmelee has been an advocate for the senior population of Sanford and Seminole counties in many other ways at the Sanford Senior Center. She has continued to enlist the assistance of local groups such as the Kiwanis and Rotary clubs. Local student groups volunteer at the Golden Age Games to create bonds between the groups and the local senior population.
"When the students interact with the senior athletes it may be a situation where the young people may not have grandparents around and the senior athletes may not have a teenager around," Parmelee says. "If they start helping out as freshmen, they get to see a lot of the same athletes over the course of four years."
The 11 sports and events of the Golden Age Games averages approximately 300 athletes a year.
"We've been able to continue to serve a five-county area," Parmelee said. "We have the regulars from Seminole, Volusia, Brevard, Lake and Orange counties, but we also get a lot of 'repeat offenders' who come from different parts of the state and out of state."
The Florida Senior Games and Florida Sports Foundation is grateful for Kim Parmelee's contribution to the Annual Olympic-style Sports Festivals in Seminole County and in the State of Florida since 1999.  Here's a look into her time with the City of Sanford and the Golden Age Games.
Please share with me your journey to the Golden Age Games.  What is your background and how did you start with the Golden Age Games?
I started with the City of Sanford in October 1989. I worked in the Utilities Department for 10 years before I transferred to the Recreation Department. My job title in the Recreation Department is Senior Center Supervisor. This is similar to an Activities Director.  However, in addition to the senior center part of my new responsibilities is the Golden Age Games. Even though I coordinate the Golden Age Games, it is a team effort.  Everyone in our department works all of the major events.  The Golden Age Games has about seven other supervisors and four auxiliary employees involved.  We also have a base of about 30 volunteers.
How do you advocate for the Florida senior population through your work with the Golden Age Games and the City of Sanford Parks and Recreation Department?
In addition to exercise classes, card games and Bingo, the Sanford Senior Center offers help and services for seniors like Medicare seminars, Health seminars and AARP Tax Help.  We also work with Central Florida Regional Hospital and the Seminole County Health Department at seminars throughout the year.
Also, we enjoy helping seniors with even the simplest things. These are things like looking something up online, faxing a letter, help making an airline reservation or typing a letter. Working at the senior center, I get to interact and help seniors in various stages of their life. It ranges from some like the Golden Age Games athletes who are able to run, play golf and play pickleball as well as those that have slowed down a bit and need a little help.
Who are some senior athletes who have inspired you and have made you want to work harder in your job to offer your programs to more prospective senior athletes?
Over the past 20 years, I have met many inspirational senior athletes.  The list would be too long to tell you about all of the inspirational seniors. The ones that stand out start with Harriett Boyd. She probably participated in every Golden Age Games from the beginning until 2010.  She went to multiple State and National Games. She played softball and participated in track and field and our talent shows.
Ozzie Whitmon was a character!  The last couple of years he would drive his scooter to the side of the track and then run his races. Usually the 400- or 800-meter!
Hugh Wilson came to our Games from Canada. It was just one of his running events he came to! He would run here and then run in races at Disney.  He even came back from taking a year off with colon cancer!
The last senior I want to mention I don't even remember her name. It was my first year with the Games and I went to the pool to see the swimming events. There was a lady who had Alzheimer's Disease. She had been a swimmer for many years and her health had been steadily declining. She still recognized her husband and best friend.  Her husband would get on one side of the pool and her best friend would get on the other side of the pool. She swam back and forth to them.  The rest of the swimmers cheered her on like she was going for the best gold medal in the entire world!  The sense of camaraderie and friendship every year is the biggest inspiration!
Who are some folks who have helped you along the way and provided mentorship or leadership?
I would have to say the rest of the Recreation Department. We have to work closely on projects and events, and you become almost like one person. You have to be great at logistics to organize and have events like the Golden Age Games, an Easter Egg Hunt or Halloween event. I am a Type A person who needs logistics. Small things like safety pins for track and field numbers doesn't seem like a big deal, unless you don't have them! While it can get crazy before the event, this group never lets it show "once the curtain goes up".
What are some things folks might find you doing once you're officially retired?
Our plan is to do some traveling.  We want to go to Canada and out west to see the Grand Canyon. I don't know if I'll be engaging in any Senior Games events. I can't think of any sports I would do. I played softball when I was younger but I' not sure if my knees would agree these days.