Saturday, December 1 & Sunday, December 2, 2018
Seminole Bowl
8668 Park Boulevard
Seminole, FL 33777
SCHEDULE
Saturday, December 1
8 a.m. – Mixed Team Check-in
9 a.m. – Mixed Team Competition begins
Sunday, December 2
12 Noon – Men and Women Team Check-in
1 p.m. – Men and Women Team Competition begins
Team Bowling – Men – BW021
Team Bowling – Women – BW022
Team Bowling – Mixed (2 Men / 2 Women) – BW023
FLORIDA SENIOR GAMES QUALIFYING RULES
Top 5 in each age group at a Series Qualifier site. Participants that qualify in one Bowling event are eligible for all Bowling events. (Note: qualifying is only applicable to the Florida resident divisions). Non-Ambulatory events do not require qualifying.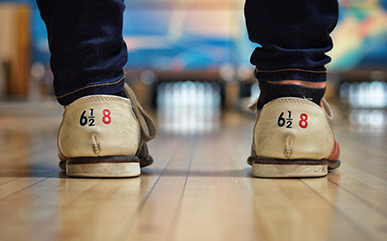 Team Bowling entry fee is $65 per team per division. Entry fee includes lanes fees and a t-shirt for each player. T-shirts will be available on-site at designated competition check-in times. A short survey will be required to be completed at check-in. This survey can be found online at www.floridaseniorgames.com, and can be completed in advance and brought to check-in.
Each team must complete a Team Entry Form and Waiver of Liability for each bowler or register online at www.floridaseniorgames.com.
All mailed entries must be received by November 16, 2018 or register online by November 18, 2018 at www.floridaseniorgames.com. Late entries may be accepted at the discretion of the Event Director. Athletes registering after November 18, 2018 will not be guaranteed a t-shirt and may be subject to a $15 late fee.
Entry forms, waiver of liability and entry fee should be made payable to the Florida Sports Foundation (FSF). Save a stamp and beat the deadline! Register online at www.floridaseniorgames.com.
Athletes may enter any or all team bowling events. Athletes may only compete on one team per event.
A team is made up of 4 players and may also bring one alternate. The alternate may be used at any time during competition, but must first have approval from the Tournament Director.
The age division of competition will be determined by the youngest team player as of December 31 of the competition year. The following age divisions will apply: 50-59, 60-69, 70-79, and 80+. The Tournament Director reserves the right to combine age divisions for competition purposes.
Competitors are encouraged to provide their own bowling balls and shoes. House balls and shoes may be available at the competitor's expense.
All equipment shall meet USBC specifications. The Florida Senior Games reserves the right to inspect equipment.
Tournament will be based on scratch scores.
Teams will be divided into squads by age division.
Bowling times and lanes will be assigned by the Event Director.
Teams will bowl one set of three games. Winners are determined by total team score for the one set.
Fourth place ribbons will be awarded in addition to Gold, Silver and Bronze medals for Florida resident teams. Gold, Silver and Bronze medals will be awarded to top overall teams, if non-residents are in contention for medals.
This tournament will be conducted in accordance with the United States Bowling Congress (USBC) rules, except as modified herein.
NATIONAL SENIOR GAMES QUALIFYING RULES
Team Bowling is not a program of the National Senior Games.
CLICK HERE to register online for 2018 Florida Senior Games Team Bowling
CLICK HERE to download the registration form and individual waiver to register by mail.
To access the 2018 Florida Senior Games hotel survey, click here.
FSF STAFF CONTACT
Karissa Pendleton: (850) 298-6628 or kpendleton@flasports.com
STATE DIRECTOR
Bob Peters: (239) 690-9951 or tournamentbob@aol.com