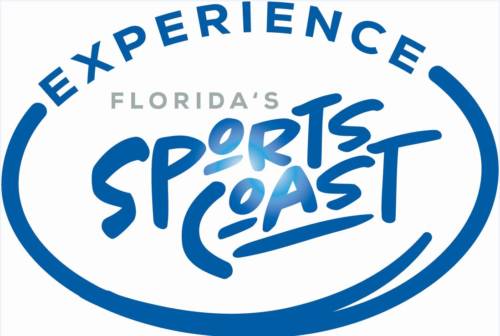 Schedule and Location
Monday, December 4, 2023
Lake Jovita Golf and Country Club – South Course
12900 Lake Jovita Blvd.
Dade City, FL 33525
Schedule
8:00 a.m. – 9:00 a.m.: Check In
9:00 a.m.: Competition begins
Events
18 Holes – Scratch – GF018
Florida Senior Games Qualifying Rules
The top 5 in each age group at a 2023 Florida Senior Games Series Qualifier will qualify for the 2023 Florida Senior Games. Note: qualifying is only applicable to Florida residents.
Entry Requirements
1.  18 Hole Golf entry fee is $110 for Florida residents (Non-qualified Florida resident athletes are $10 extra) and $120 for non-residents (Non-qualified out-of-state athletes are $15 extra) and includes greens fees, cart fees and lunch.
2.  All entries must be received by November 14, 2023. Late entries may be accepted at the discretion of the Event Director. Athletes registering after the November 14, 2023 deadline may be subject to a $10 late fee. NO REFUNDS.
3.  Golfers must provide their own clubs and balls.
4.  Golf cart use during official competition is mandatory.
5.  Foursome assignments will be made by the Event Director.
6.  Appropriate golf attire is required. Collared shirts, non-denim slacks and golf shorts are acceptable. Soft spikes or tennis shoes are the only acceptable footwear.
Format
1.  The tournament will be 18-hole medal play. Handicaps are not used.
2. The following tees will be used: All Women – Red Tees; Men 50-59 – White Tees; Mem 60-74 – Green Tees; Men 75-89 – Red Tees; Men 90+ – Red Tees for 9 holes
3.  Fourth place ribbons will be awarded in addition to Gold, Silver and Bronze medals for Florida residents. Gold, Silver and Bronze medals will be awarded to top overall athletes if non-residents are in contention for medals.
4.  Prizes will be given for men and women best overall sc; ore, longest drive and closest to the pin.
Sports Rules
1.  This tournament will be conducted in accordance with United States Golf Association (USGA) rules, except as modified herein. Local rules will also be in effect.
2.  Spectators are permitted on the course but must remain at least 25 feet away from tee boxes, fairways and greens.  A limited number of rental carts will be available on a first come basis.
3.  Caddies are not permitted.
4.  USGA rules regarding coaching will be strictly enforced.
5.  USGA rules regarding pace of play will be observed.
6.  Range finders of any type are permitted.
7.  In the event of a tie between 1st, 2nd and 3rd place, the USGA tie-breaking procedure of matching scorecards will be implemented. The player with the best score on the last nine holes will win the higher medal. If players have the same score for the last 9 holes, the last 6 holes will be compared, then 3 holes and then finally the 18th hole.
8.  Dress Code: Men must wear slacks or shorts excluding denim jeans, bathing suits or trunks. Shirts must be worn at all times and must have sleeves. No cutoffs, tank-top shirts, muscle shirts or commercial tee shirts will be allowed. Appropriate mock turtleneck and turtleneck shirts are allowed. Women must wear appropriate tops, skirts, culottes or shorts excluding cut-off jeans, bathing suits and workout attire. Appropriate tops do not include halter-tops or tank tops. No personal coolers or any food or beverage products not supplied by the club are allowed on the course.
CLICK HERE for a copy of the 2023 Florida Senior Games Rule Book.
National Senior Games Qualifying Rules
2023 is not a qualifying year for the 2025 National Senior Games.
Hotel
CLICK HERE for Hotel information.
Registration
Registration is closed.
Contacts
FSF Staff Contact
OJ Hill
(850) 577-7207 or ojhill@playinflorida.com
State Director
Frank Anderson
(352) 222-5385 or fandersoniii@cox.net
CLICK HERE for a Florida's Sports Coast Destination Guide.