Saturday, December 8, 2018 – 5K Road Race
Crest Lake Park
201 S. Glenwood Ave.
Clearwater, FL 33755
To view the 2018 course map, click here.
To view traffic safety patterns for the 5K course, click here.
SCHEDULE
Saturday, December 8
7:30 a.m. – 5K Road Race Check-in
8:30 a.m. – 5K Road Race Competition begins
FLORIDA SENIOR GAMES QUALIFYING RULES
OPEN – no qualification is necessary
Road Race pre-race entry fee is $35. Entry fee includes an event t-shirt. On-site entry fee is an additional $5. T-shirts will be distributed on-site at designated competition check-in time. A short survey will be required to be completed at check-in. This survey can be found online at www.floridaseniorgames.com, and can be completed in advance and brought to check-in.
All mailed entries must be received by November 16 or register online until November 18, 2018.
On-site registration is available for the 5K during designated Check-in times. On-site registrants are not guaranteed a shirt. The on-site entry fee is an additional $5.
Entry forms, waiver of liability and entry fee should be made payable to the Florida Sports Foundation (FSF). Save a stamp and beat the deadline! Register online at www.floridaseniorgames.com.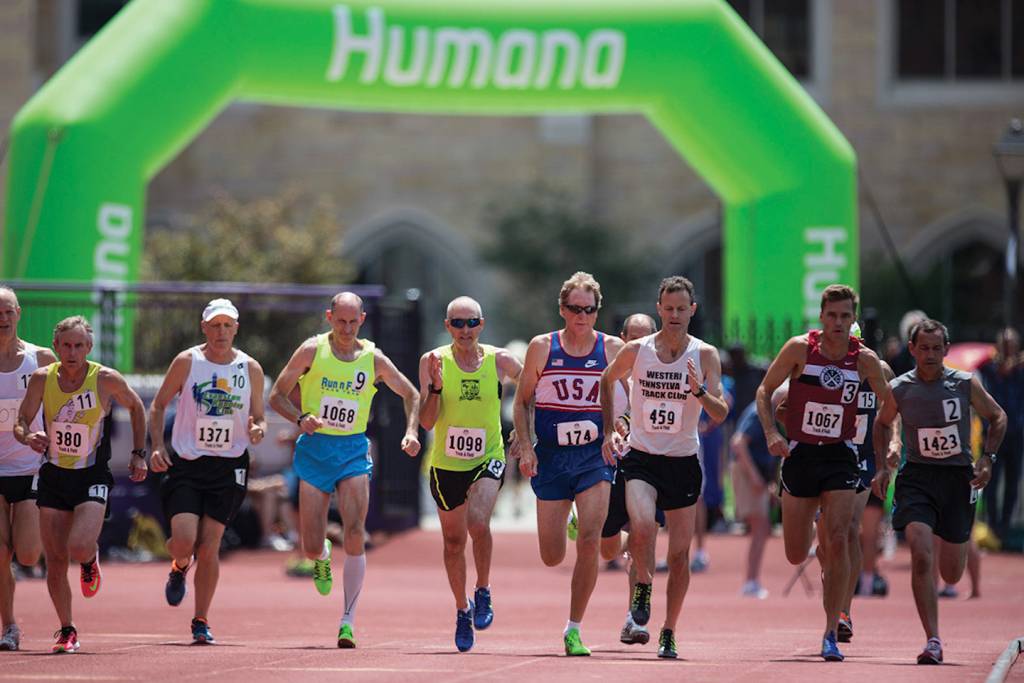 All age divisions will run simultaneously for each race.
A USA Track & Field (USATF) certified 3.1 mile paved surface course will be used for the 5K. Split times will be provided.
Fourth place ribbons will be awarded in addition to Gold, Silver and Bronze medals for Florida residents. Gold, Silver and Bronze medals will be awarded to top overall athletes if non-residents are in contention for medals.
The Road Races will be conducted in accordance with USATF rules, except as modified herein.
Race Walk and Power Walk rules and registration can be found on the Race Walk page.
Competitors must pass through the entire finish chute to qualify as an official finisher.
Race numbers must be worn and visible at all times.
Note: This is an intergenerational event.
NATIONAL SENIOR GAMES QUALIFYING RULES
All first-, second-, third- and fourth-place winners or athletes meeting this sport's NSGA minimum performance standards in competition at the 2018 Florida Senior Games will qualify for the 2019 National Senior Games.
Power Walk is not a National Qualifying event.
Athletes that qualify in either the 5K or 10K Road Race may compete in both events.
CLICK HERE to register online for 2018 Florida Senior Games Road Race
CLICK HERE to download the registration form and individual waiver to register by mail.
To access the 2018 Florida Senior Games hotel survey, click here.
Race Director
Jason Hendrix: (850) 488-1422 or jhendrix@flasports.com