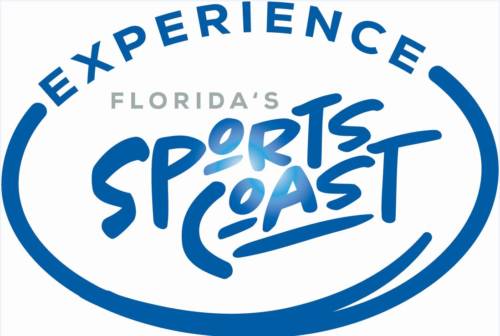 Schedule and Location
Saturday, December 3, 2022
Wiregrass Ranch Sports Campus
3021 Sports Coast Way
Wesley Chapel, Florida 33542
12:00 -12:30 p.m.: Check In
12:30 p.m.: Competition Begins
CLICK HERE for the Women's Basketball Schedule.
CLICK HERE for the Men's Basketball Schedule
Events
Men 50+ – BK550
Men 55+ – BK555
Men 60+ – BK560
Men 65+ – BK565
Men 70+ – BK570
Men 75+ – BK575
Men 80+ – BK580
Women 50+ – BK650
Women 55+ – BK655
Women 60+ – BK660
Women 65+ – BK665
Women 70+ – BK670
Women 75+ – BK675
Women 80+ – BK680
Florida Senior Games Qualifying Rules
OPEN – no qualifying required
Entry Requirements
1.  Florida=based team entry fee is $135 per team per division. Entry fee for non-Florida based team is $145. Entry fee includes an event t-shirt for each player / coach on the roster. T-shirts for all team players and coaches must be picked up by a team representative at the Mandatory Captains Meeting.
2.  THE ONLINE REGISTRAITON DEADLINE HAS BEEN EXTENDED and all entries must be received by November 21, 2022. Late entries may be accepted at the discretion of the Event Director.  Athletes registering after November 21, 2022 will not be guaranteed a t-shirt and may be subject to a $30 late fee.
3.  Team waiver forms are not due until the Mandatory Captains Meeting. All team captains must submit a team waiver form signed by all players / coaches on the roster.
4.  Teams must be of all one gender. There are separate tournaments for each gender.
5.  Team rosters shall be limited to 10 players including non-playing captains, coaches and bench personnel. Changes shall be allowed only as permitted under Rule F of the Florida Senior Games rules of competition.
6.  Athletes may play on up to two Basketball teams providing that the teams are in different age divisions and are scheduled to play at different times.
7.  Age divisions for all team competition will be determined by the age of the youngest team member.
Partner/Team Finder
While the Florida Senior Games offers a "Partner Finder," service for those in need of a doubles or team partner, It is the responsibility of the athlete to make contact with other athletes. FSG will not put together teams or form partnerships. Florida Senior Games staff and sport directors will not assign partners at the Games.
CLICK HERE to post your entry. By posting the entry, you are agreeing that your information will be shared with other athletes, captains, and/or coaches.
CLICK HERE to see a listing of potential partners and teams. Once you have found a team/partner, please email kpendleton@playinflorida.com to remove your name from the list."
Format
1.  If numbers are conducive, teams will be divided into pools within their age divisions. Within each pool a single round-robin tournament will be played. At the conclusion of the round robin, winners will advance and play a single-elimination tournament. If entries are not conducive, a double-elimination tournament will be played within the age division.
2.  Ties for seeding will be broken in the following manner:
a.  Overall record
b.  Head-to-head competition
c.  Point differential – a maximum of 13 points will be awarded towards point differential, regardless of final score
d.  Coin toss
3.  Forfeits shall be scored 7-0.
4.  Event Director reserves the right to modify format based on number of teams.
5.  Teams are guaranteed three games.
6.  Teams will not play more than three games in one day.
7.  Competition balls will be provided.
8.  Fourth place ribbons will be awarded in addition to Gold, Silver and Bronze medals.
Sports Rules
This tournament will be conducted in accordance with National Collegiate Athletic Association (NCAA) rules, except as modified.
CLICK HERE for a copy of the 2022 Florida Senior Games Rule Book for a complete set of rules.
National Senior Games Qualifying Rules
The 2022 Florida Senior Games is a qualifier for the 2023 National Senior Games, to be held in Pittsburgh, Pennsylvania, July 7-18, 2023. All first-, second- and third-place teams at a 2022 NSGA qualifying games will qualify for the 2023 National Senior Games. Each 2022 NSGA qualifying games may qualify all basketball teams that compete in the 80+ and 85+ age divisions. Competition must take place in accordance with Rule H in order for teams to be qualified.
Hotel Information
CLICK HERE for Hotel information
Registration
Registration has closed. 
CLICK HERE for a listing of registered athletes (Updated in Real Time)
Contacts
FSF Staff Contact
OJ Hill
(850) 577-7207 or ojhill@playinflorida.com
State Director
Richard Blalock
richard@raddsports.com or (352) 262-5755
CLICK HERE for a Florida's Sports Coast Destination Guide.