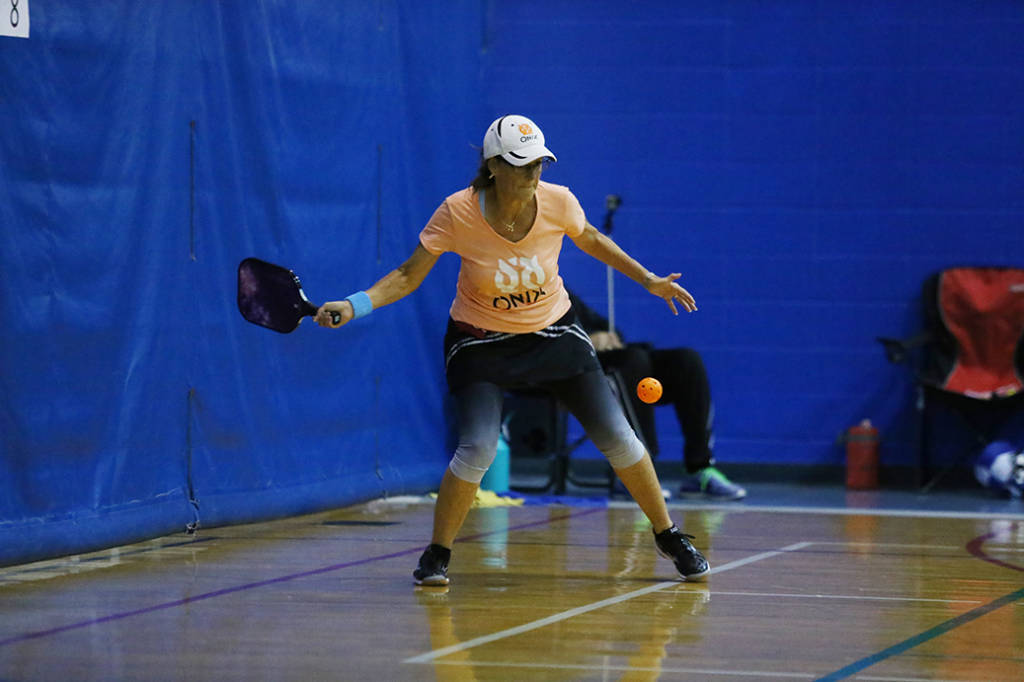 TALLAHASSEE, Fla. – We all love the headlines about the accomplishments of the Florida Senior Games athletes in the age groups begin with the numbers 7, 8 and 9. The athletes in age groups beginning with the number 5 are often overlooked.
Many who fall in those age groups aren't even aware they are eligible for programs of the Florida Senior Games.
"I'm not a senior," they are quick to point out.
They may not be, but they are eligible to compete in the Florida Senior Games presented by Humana.
The 50-54 and 55-59 age groups featured 325 athletes competing in the 2019 Florida Senior Games. Their road to the Florida Senior Games and National Senior Games is a bit tougher because they are still part of the U.S. workforce.
Many of the 50+ athletes call athletes of the older age groups an inspiration for their involvement in the annual Games. "I want to be like them when I grow up," is often heard.
An athlete who participates in an indoor and an outdoor sport, Doug Covert, of Tallahassee has been able to keep his track and field training up to date throughout the year.  He has recently returned to the lanes to keep his bowling average intact as well.
"I've been fortunate," said Covert, a biologist and environmental consultant for Hazardous Substance & Waste Management Research, Inc., (HSWMR), for the last 28 years.
In his day job, Covert examines data and provides scientific consultation and practical solutions in the areas of toxicology, health risk assessment, risk communications, environmental issues and occupational health/safety to individual clients.
He claims his company stays behind the scenes and isn't involved in the stories that make the news.  However, HSWMR was involved in the clean-up of Cascades Park, a popular park in Tallahassee.
"The EPA was wowed by how the park went from the former manufactured gasoline site to a park that serves the residents of Tallahassee," Covert said. "The City of Tallahassee won an award for the clean-up effort."
Covert hits the road five mornings a week to run three to five miles and has returned to the bowling alley for weekly league play, within the last two weeks.  At the 2018 Florida Senior Games, he was a silver medalist in Men's Singles Bowling and competed in the 400-meter run 50-54 age group.  He competed in the 2020 Capital City Senior Games in the 55-59 age group.
"The running is a good release," he said.  "It give me time to reflect and think about projects at work and in life."
Before officially retiring as an account executive for United Health Care, in June, 2019, Erica Gonzalez managed to juggle providing insurance needs for large corporate clients around the world and a competitive pickleball schedule.
By moving to Poinciana's Solivita Community, eight years ago, she picked the right place to hone her skills on the court.
"I'm very fortunate to live in a community that has outdoor, lighted pickleball courts," said Gonzalez, a 10-time Florida Senior Games gold medalist and a 2019 National Senior Games gold, silver and bronze medalist in the 50-54 age group. "I could play in the evenings after getting home from the office from 6:00 to 9:00 p.m., and on weekends."
Traveling to competitions was another challenge.
Some tournaments were easily accessible and she left home on Friday evening and returned on Sunday evening, but others such as the Florida Senior Games, National Senior Games and U.S. Open (in Naples), that required use of vacation time.
"Travel became a judicious use of vacation time," Gonzalez said with a laugh. "It was a balancing act of picking and choosing and a supportive spouse who didn't mind going to pickleball tournaments. Vacation time was also used to add a few days on either end of the trip to explore."
Joseph Aracri, a multi-sport athlete and a part of the Florida Senior Games sport director teams, not only works himself, but recruits workers for corporate clients as the branch manager for People Ready.
A resident of Thomasville, Georgia, Aracri currently serves the Valdosta, Georgia area and recently put 50 people to work for the South Georgia city's location.
At the 2019 Florida Senior Games, he assisted with the Table Tennis operations for the 17th year since 2004, while winning a singles Table Tennis silver medal.  Once his duties at the Broward Table Tennis Club were complete, he played men's doubles pickleball at the DS Sportsplex.  At the 2019 Capital City Senior Games in Tallahassee, Aracri won medals in Bag Toss, Golf, Pickleball and Table Tennis.
"I wish I could say my Senior Games sports were a priority in my life," he said. "But work affords me the opportunity to play in all the sports I do. I've been working at my job for 22 years and I've accumulated a lot of vacation time."
The athletes in the 50+ age groups are the future of the Florida Senior Games.  Their determination to balance a professional career and a commitment to an active and healthy lifestyle proves to others that it can be done.
It's the kind of eye-opening moment that brings more "younger" athletes into the programs of the Florida Senior Games.  They look at their fellow coworkers and neighbors displaying their medals and think to themselves, "If he/she can do it. I can do it."
That attitude eventually carries them into the headline grabbing Here'70s, 80s and 90s age groups.