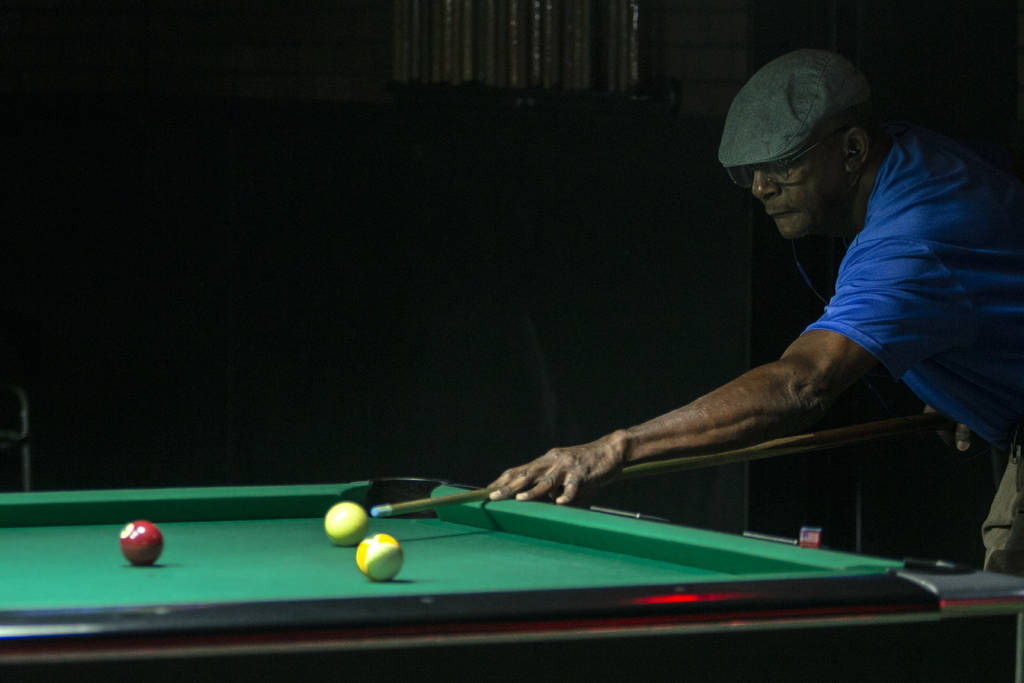 FORT LAUDERDALE, Fla. – Being the only entry in the 80-84 age group of Women's Singles Pickleball competition Jean Kiker, of The Villages, was guaranteed to add a 2019 Florida Senior Games presented by Humana gold medal to her collection. But, that wasn't good enough for the veteran Senior Games athlete.
Kiker played in a six-player bracket, with five players in younger age groups.  She spent the morning at the DS Sports Plex going undefeated in four matches. She defeated the 70-74 age group gold medalist, Deb Dorne, of Boynton Beach, twice, and the 75-79 age group gold medalist Mary Turpin, of Silver Springs, and one other player in the 70-74 age group.
Both of the matches between Kiker and Dorne went to three-game sets and four of the games were decided by 11-9 scores.  It was Kiker's 12th gold medal in Florida Senior Games Women's Singles, since 2005, while playing in four different age groups.
"She's very good," said Florida Senior Games Pickleball Sport Director Sindee Snow.  "I know the matches against Deb Dorne were a challenge, but she won. I'm not surprised."
Kiker returns on Saturday to play Mixed Doubles with Richard Sharpe, of Delray Beach.
It's been a long couple of days on the court for Tobias Kaye, of Boca Raton, winning 65-69 age group silver medals in Men's Singles and Men's Doubles Pickleball.  Kaye and his partner, Greg Hilligoss, of Lake Worth, were two of the last four players on the courts Friday evening after coming up short in a three-game match against David Bene and Terrence Billington, of Hernando.
His silver medal came after four Men's Singles matches on Thursday, giving him a total of nine matches in two days.  He's also scheduled to play Racquetball on Saturday in all three events, Men's Singles and Doubles and Mixed Doubles in the 65-69 age group.  He and his Men's Doubles partner, Gerald Goebel, of Jensen Beach, won a silver medal at the 2019 National Senior Games.
"It's been exhausting," Kaye said after receiving his Men's Doubles medal.
The 2017 Florida Senior Games Athlete of the Year, Mike Welter, from Cape Coral, continued his comeback after suffering a stroke in September 2018. The stroke initially paralyzed the left side of his body and his sight is still limited in his left eye. He teamed with Rick Colling, from Fort Myers, to win a bronze medal in the Men's Doubles 65-69 age group.  The duo won the first two matches before dropping the last two.
Welter's original doubles partner, Doug McClintock, of St. Augustine, fell ill and was unable to make the trip to the Games.  Colling stepped in at the last minute and made the across state trip to serve as a replacement. Welter returns to the court Saturday in Mixed Doubles with his partner, Bobbi Little, who teamed with Diane Bock to win the Women's Doubles 60-64 age group gold medal on Thursday.
"I'm still on the comeback trail," Welter said. "But I'm here."
At Beyond Billiards in Davie, strokers took to the tables for nine-ball competition, cueing up for accurate shots off the boards and into the pockets.  In the most contested bracket, the men's 70-74 age group, James Decesare, of Pembroke Pines, took home the gold medal, winning all four of his matches. Decesare edged foe Philip Panzera, of Ocala, who went 3-1 on the day, losing only in the championship match.
Janis Sessions was the lone victor on the female side of the competition as the North Miami Beach native won gold in the 65-69 age group.
Overnight storms, once again, delayed tennis on Friday, pushing doubles play to a 10 a.m. start.  As the courts dried, the action began to pick up, seeing duos face off for the doubles crown.  Harry Liedke, of Ormond Beach, and Larry Restieri, of Palm Coast, worked through the men's 65-69 bracket to capture the age group championships.
To win the gold, Liedke and Restieri blanked opponent Oscar Sanchez & Robert Goldstein with a 6-0, 6-0 showing. Prior to the gold medal match, the dynamic duo secured a spot in the final with a 6-0, 7-5 results against Steven Nelson & Bruce Caton.
Saturday marks the final day of tennis for the 2019 Games as mixed doubles will be contested on the courts
Just two days of competition remain in the 2019 edition of the Florida Senior Games presented by Humana. Saturday's slate features nine sports throughout Broward County, all within a 25-minute drive of each other.
All events of the 2019 Florida Senior Games are free and the public is encouraged to attend.
Saturday, December 13 – Schedule of Events
Powerlifting: Miramar Youth Enrichment Center, Miramar | 7:30 a.m.
Racquetball: David Posnack Jewish Community Center, Davie | 7:30 a.m.
Tennis (Mixed Doubles): Cypress Park Tennis Center, Coral Springs | 8 a.m.
Pickleball (Mixed Doubles): DS Sports Plex, Deerfield Beach | 8 a.m.
Track & Field (Field): Ansin Sports Complex, Miramar | 8 a.m.
Basketball Shooting: DS Sports Plex, Deerfield Beach | 8:30 a.m.
Shuffleboard: Hollywood Shuffleboard Club, Hollywood | 9 a.m.
Billiards (Eight Ball): Beyond Billiards, Davie | 9 a.m.
Basketball 3-on-3: DS Sports Plex, Deerfield Beach | 3 p.m.
The 2019 Florida Senior Games is an annual program of the Florida Sports Foundation, presented in conjunction with the Greater Fort Lauderdale Convention and Visitors Bureau.
For the latest information on the 2019 Games, visit our website: http://www.FloridaSeniorGames.com. Follow us on social media via Facebook, Twitter, and Instagram for daily images and reports highlighting the 2019 Games.
About the Florida Senior Games presented by Humana
The Florida Senior Games presented by Humana are presented annually by the Florida Sports Foundation (FSF), the state's lead sports promotion and development organization, and a division of Enterprise Florida, Inc. The Foundation works in conjunction with a variety of local sports industry partners to present the different competitions. The Florida Senior Games, presented by Humana, an annual amateur sports tradition in Florida, is part of the state's $57.4 billion sports industry that accounts for 580,000 jobs statewide.