Saturday, December 1 – Sunday, December 2
SITE
Richey Racquet
8836 US Highway 19 N
Port Richey, Florida 34668
SCHEDULE

Click here to view the 2018 Racquetball schedule.
Players are required to check in 30 minutes prior to each match. Players may play multiple matches in a single day. Play will continue on Sunday, if necessary.
Singles – RQ029
Doubles – RQ030
Mixed Doubles – RQ031
FLORIDA SENIOR GAMES QUALIFYING RULES
OPEN – no qualification is necessary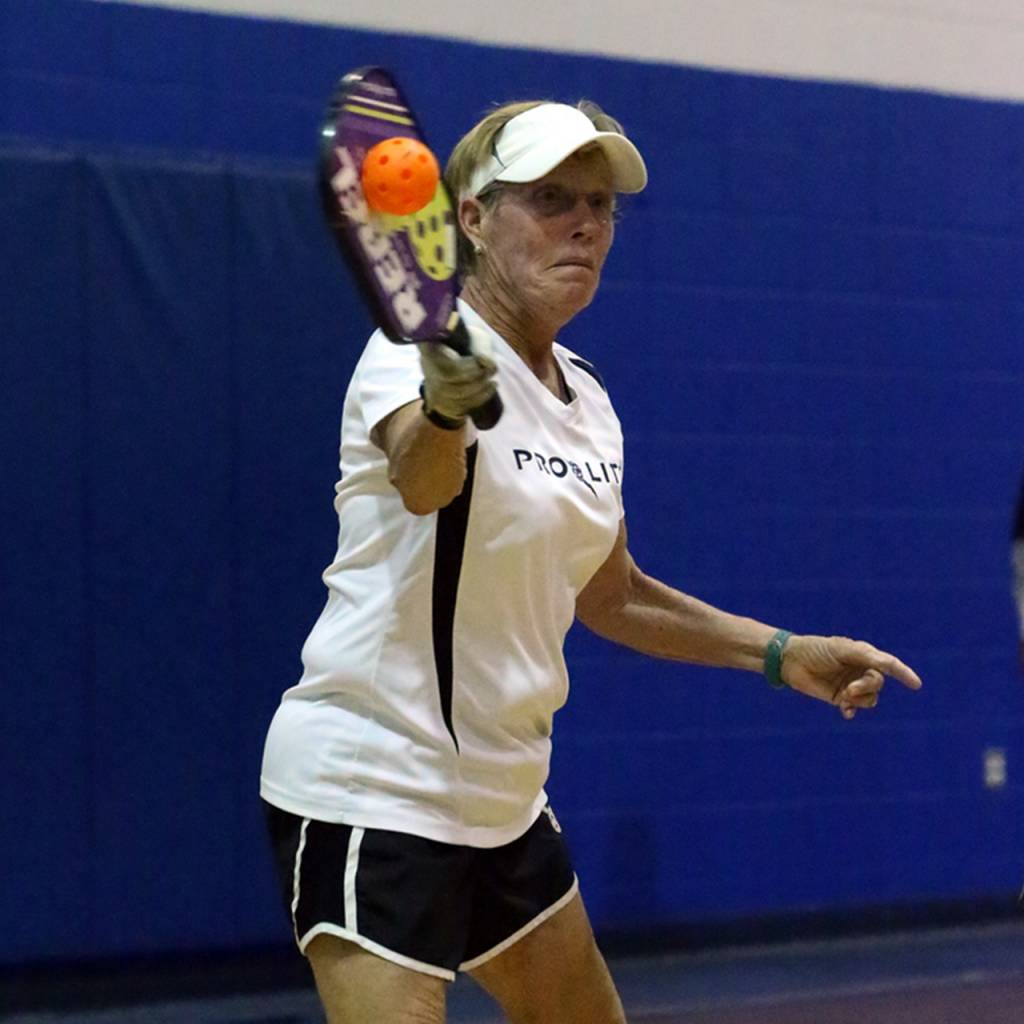 Racquetball entry fee is $20 for the first event and $5 for each additional event for Florida residents. Entry fee is $25 for the first event and $5 for each additional event for non-residents. Entry fee includes an event t-shirt. T-shirts will be distributed on-site at designated competition check-in time. A short survey will be required to be completed at check-in. This survey can be found online at www.floridaseniorgames.com, and can be completed in advance and brought to check-in.
All mailed entries must be received by November 16, 2018 or register online by November 18, 2018 at www.floridaseniorgames.com. Late entries may be accepted at the discretion of the Event Director. Athletes registering after November 18, 2018 will not be guaranteed a t-shirt and may be subject to a $10 late fee.
Entry forms, waiver of liability and entry fee should be made payable to the Florida Sports Foundation (FSF). Save a stamp and beat the deadline! Register online atwww.floridaseniorgames.com.
USRA approved eyewear designed for a racquet sport is mandatory. A complete list of "approved" eyewear may be found at www.usra.org or www.usaracquetball.com.
Athletes must provide their own racquets and eyeguards. Racquetballs will be provided.
USA Racquetball membership is required. Membership information will be available on-site and a limited membership will be available for $20 on-site. Membership payments on-site must be made with cash or check only. Memberships are also available online at www.usra.org or www.usaracquetball.com.
Round Robin or double elimination format will be used if possible.
Players will be guaranteed two matches per event entered.
Athletes may compete with only one partner per event.
Doubles teams must play in the age category of the youngest doubles partner.
The intention is to play matches with two games to 15 points and tiebreakers to 11 points. It is likely that some modification will be made to the format to accommodate the number of players in each division.
Indoor, air-conditioned courts will be used.
Event Director reserves the right to modify the format to best suit the competition.
Fourth place ribbons will be awarded in addition to Gold, Silver and Bronze medals for Florida residents. Gold, Silver and Bronze medals will be awarded to top overall athletes if non-residents are in contention for medals.
This event is sanctioned by USA Racquetball (USAR) and all matches will be conducted in accordance with USAR rules, except as modified herein.
NATIONAL SENIOR GAMES QUALIFYING RULES
All first through fourth place finishers at the 2018 Florida Senior Games will qualify for the 2019 National Senior Games, June 14-25, in Albuquerque, New Mexico.
Athletes must qualify in each Racquetball event (singles, doubles and mixed doubles) in which they wish to compete at the 2019 National Senior Games, except when Rule E applies
CLICK HERE to register online for 2018 Florida Senior Games Racquetball
CLICK HERE to download the registration form and individual waiver to register by mail.
To access the 2018 Florida Senior Games hotel survey, click here.
FSF STAFF CONTACT
OJ Hill: (850) 420-5286 or ojhill@flasports.com
TOURNAMENT DIRECTOR
Jean Trimble: (407) 352-6589 or trimblew@aol.com