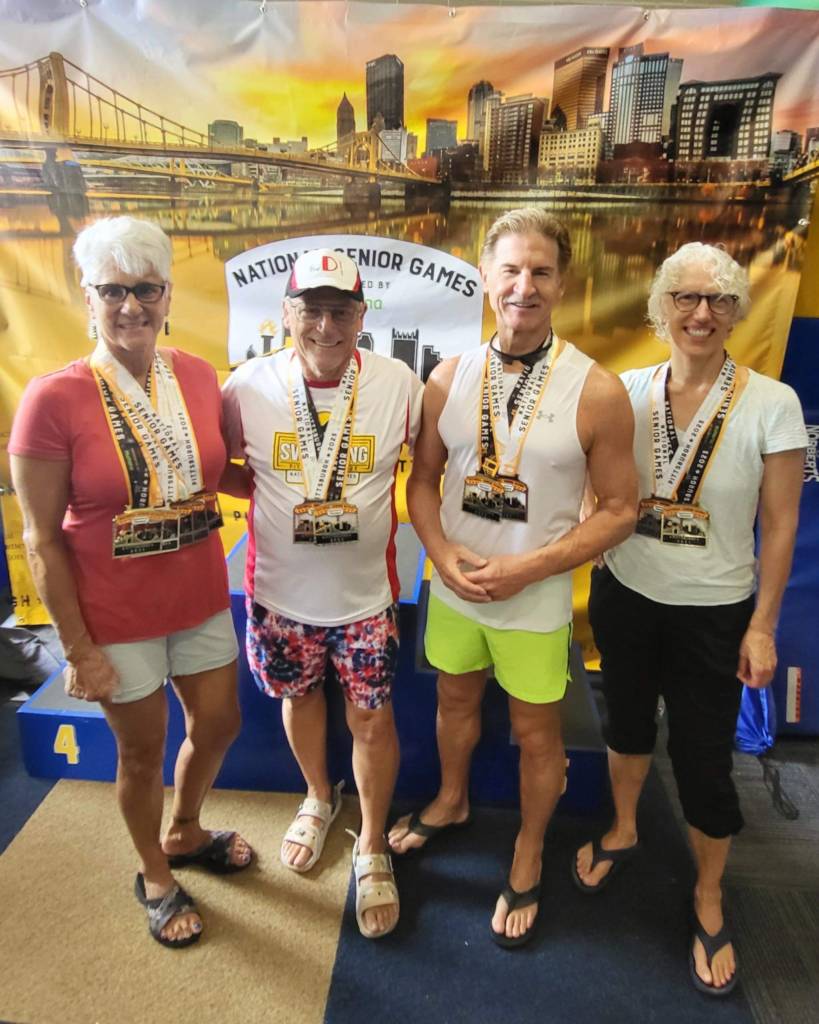 Florida is Top Medal Winning State at 2023 National Senior Games
More than 600 Florida Senior Games athletes came to the 2023 National Senior Games, in Pittsburgh, PA, to waive their Terrible Towels and Raise the Jolly Roger.
The City of Champions said, "Ok, let's see what you've got."
In the official final tally, Florida led all states with 576 total medals (244 gold, 152 silver and 180 bronze). The total is 21 more than the second highest medal winning state of Ohio, according to nsga.com. Rounding out the top five medal-winning states are Pennsylvania, Maryland and North Carolina.
Whether the venue was Plain Grove Township, the site for Cycling Road Races, more than 40 miles north of downtown Pittsburgh, the Track and Field venue in Oakdale, southwest of downtown, or the David L. Lawrence Convention Center in the heart of Pittsburgh, on the Allegheny River, Florida athletes were collecting medals.
Read the stories from the 2023 National Senior Games in Western Pennsylvania's largest small town, followed by the individual medal winning performances at the link below.