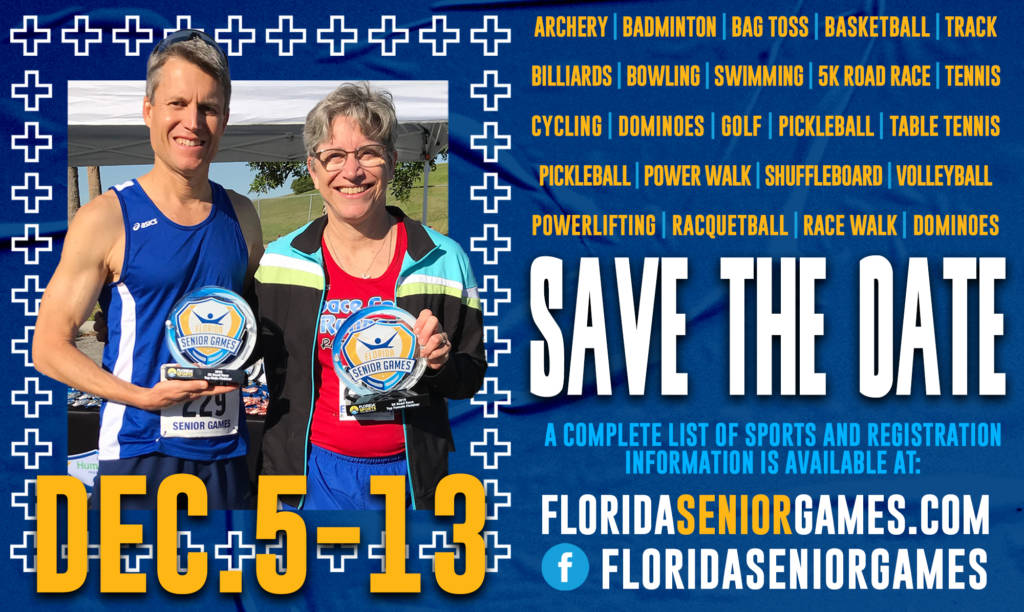 The Florida Senior Games (FSG) is opening its Games for all participants to compete at its 2020 competition set for December 5-13, eliminating the requirement of competing at and finishing in the Top 5 of an individual's respective age group at one of its local series qualifiers.
With the cancellation of 13 of its 22 local series qualifiers, the Games look to ensure there is an opportunity for all to participate at its 2020 competition.
What does this mean? Anyone aged 50 and above can register for the 2020 Florida Senior Games presented by Humana without a qualifying performance. In previous years, a Top 5 finish, in the athlete's respective age division, at a local qualifier punched one's ticket to the state level of competition.
Please note that the 2020 competition is no longer in the Broward County/Fort Lauderdale area.
The 29th Annual Florida Senior Games will be held December 5-13, for athletes age 50 and over. Individual event registration will open in the near future as facilities and competition dates are finalized.  Participants are encouraged to check the FloridaSeniorGames.com website regularly for updated event information, locations, and registration.