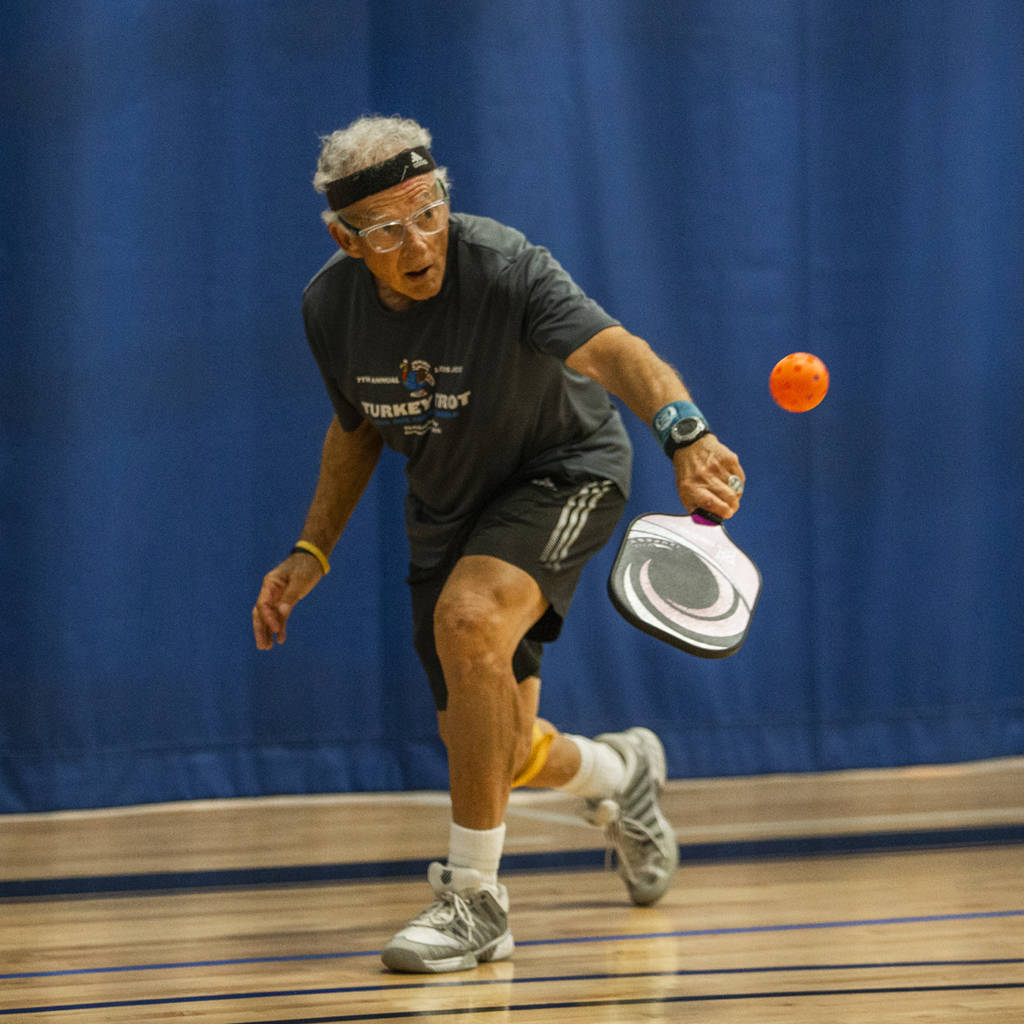 2020 Series Qualifier Schedule | 2020 FSG Series Qualifier Event Listing
TALLAHASSEE, Fla. – The 2020 Florida Senior Games presented by Humana Series Qualifiers are under way as athletes from throughout the Sunshine State begin to compete for spots in the state championships in December. With a Top 5 finish in their respective age group at the Local Series Qualifiers, athletes will move on to the next level, representing their communities in a variety of 24 sports, vying for state titles, record-setting performances, and an opportunity to qualify for the 2021 National Senior Games.
In total, the 22 individual locations that comprise FSG's series qualifying events hold competitions through November.
Competition continues in March as a majority of the Spring qualifier events are currently under way.
A complete listing of the 2020 FSG Series Qualifiers for this spring are listed below.
2020 Florida Senior Games Local Series Qualifier Spring Events
Lee County Senior Games
January 31-March 14, 2020
Jen Hamil
3410 Palm Beach Blvd.
Ft. Myers, FL 33916
Phone: (239) 839-7062
jhamil@leegov.com
www.leeparks.org
Polk Senior Games
February 29-March 16, 2020
Deena Wilbur
515 East Boulevard St.
Bartow, FL 33830
Phone: (863) 533-0055
Polkseniorgames50@gmail.com
www.polkseniorgames.org
Charlotte County Fit For Life Senior Games
March 1-22, 2020
Willie Vails
6961 San Casa Drive
Englewood, FL 34224
Phone: (941) 681-3760
willie.vails@charlottecountyfl.gov
www.charlottecountyfl.gov
Capital City Senior Games
March 5-16, 2020
Cindy Mead
912 Myers Park Dr.
Tallahassee, FL 32301
Phone: (850) 891-3875
Cynthia.Mead@talgov.com
www.talgov.com/seniorgames
Port Orange Senior Games
March 19-28, 2020
A.T. Marucci
4655 City Center Cir.
Port Orange, FL 32129
Phone: (386) 506-5932
amarucci@port-orange.org
www.port-orange.org/parks
Lake Senior Games
April 4-September 27, 2020
Gary Perigo
PO Box 121437
Clermont, FL 34712
Phone: (352) 356-6544
lakeseniorgames@hotmail.com
www.lakeseniorgames.com
The Villages Senior Games
April 18-26, 2020
Lisa Parkyn
1200 Avenida Central
The Villages, FL 32159
Phone: (352) 753-1716
lisa.parkyn@districtgov.org
www.thevillagesseniorgames.com
Florida Senior Games
December 4-13, 2020
Location: Greater Fort Lauderdale/Broward Co.
Florida Sports Foundation
Phone: (850) 577-7200
games@playinflorida.com
www.floridaseniorgames.com
About the Florida Senior Games presented by Humana
The Florida Senior Games presented by Humana are presented annually by the Florida Sports Foundation (FSF), the state's lead sports promotion and development organization, and a division of Enterprise Florida, Inc. The Foundation works in conjunction with a variety of local sports industry partners to present the different competitions. The Florida Senior Games, presented by Humana, an annual amateur sports tradition in Florida, is part of the state's $57.4 billion sports industry that accounts for 580,000 jobs statewide.