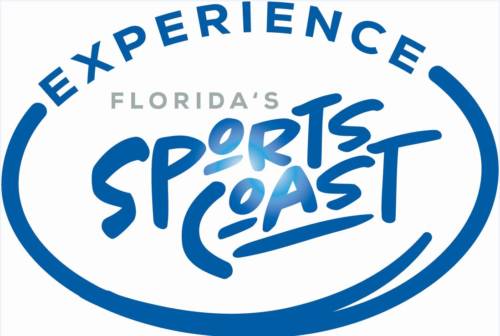 Schedule and Location
Friday, December 9 – Sunday, December 11, 2022
Sarah Vande Berg Tennis and Wellness Center
6585 Simons Road
Zephyrhills, Florida 33541
Daily Schedule
TBD
**Schedule is subject to change.  Format may be adjusted.**
Events
Men's Doubles
Women's Doubles
Florida Senior Games Qualifying Rules
Padel is an open sport of the Florida Senior Games. No qualifying performance is necessary.
Entry Requirements
1.  Padel entry fee is $50 and includes a Florida Senior Games t-shirt. T-shirts will be distributed on-site at designated competition check-in time.
2.  THE ONLINE REGISTRAITON DEADLINE HAS BEEN EXTENDED and all entries must be received by November 21, 2022. Late entries may be accepted at the discretion of the Event Director.  Athletes registering after November 21, 2022 will not be guaranteed a t-shirt and may be subject to a $10 late fee.
3.  The age division of competition for doubles and mixed doubles will be determined by the younger age of the two partners as of December 31 of the competition year.
4.  Competitors must bring their own paddles. Balls will be provided.
Partner Finder
While the Florida Senior Games offers a "Partner Finder," service for those in need of a doubles or team partner, It is the responsibility of the athlete to make contact with other athletes. FSG will not put together teams or form partnerships. Florida Senior Games staff and sport directors will not assign partners at the Games.
CLICK HERE to post your entry. By posting the entry, you are agreeing that your information will be shared with other athletes, captains, and/or coaches.
CLICK HERE to see a listing of potential partners and teams. Once you have found a team/partner, please email kpendleton@playinflorida.com to remove your name from the list."
Format
1. Regular eliminatory draw with up to 32 teams per category (16 max in back draws)
2. Score system: Best of three sets with tie-breaker in all of them. Golden point (No ad).
3. Semi-finalist will play one game for the Bronze medal award.
4. Fourth place ribbons will be awarded in addition to Gold, Silver and Bronze medals. Gold, Silver and Bronze medals will be awarded to top overall athletes in the main draw. Back draws are set for practice and excitement purposes only.
Sports Rules
1. All Padel events will be conducted in accordance with FIP (International Padel Federation), and USPA (United States Padel Association) rules, except as modified.
2. No USPA points will be awarded for the National ranking since there are age limitations for this tournament.
CLICK HERE to view Padel regulations on www.padelusa.org.
CLICK HERE for a copy of the 2022 Florida Senior Games Rule Book.
National Senior Games Qualifying Rules
Padel is not a program of the National Senior Games.
Hotel
CLICK HERE for Hotel information.
Registration
CLICK HERE for Registration information.
CLICK HERE for a listing of registered athletes (Updated in Real Time)
Contacts
FSF Staff Contact
OJ Hill
(850) 577-7207 or ojhill@playinflorida.com
State Director
Marcos del Pilar, (786) 608-7132 or marcos@tenismrp.com
CLICK HERE for a Florida's Sports Coast Destination Guide.