Saturday, December 1, 2018
Countryside Recreation Center
2640 Sabal Springs Drive
Clearwater, Florida 33761
SCHEDULE
8:30 a.m – Check-in/On-site Registration
9:00 a.m. – Forms Competition
1:00 p.m. – Push Hands Competition
Modern Short Hand Form Novice Only – TC001
Yang 24 Form Beginner – TC242
Yang 24 Form Intermediate – TC243
Yang 24 Form Advanced – TC244
Traditional Tai Chi Beginner Hand Form – TC002
Traditional Tai Chi Intermediate Hand Form – TC003
Traditional Tai Chi Advanced Hand Form – TC004
Tai Chi Sword Intermediate – TC005
Tai Chi Sword Advanced – TC006
Other Tai Chi Weapon Beginner – TC007
Other Tai Chi Weapons Intermediate – TC008
Other Tai Chi Weapons Advanced – TC009
Push Hands Beginner – TC021
Push Hands Advanced – TC022
Open Push Hands Clinic – TC023
FLORIDA SENIOR GAMES QUALIFYING RULES
OPEN – No qualification necessary.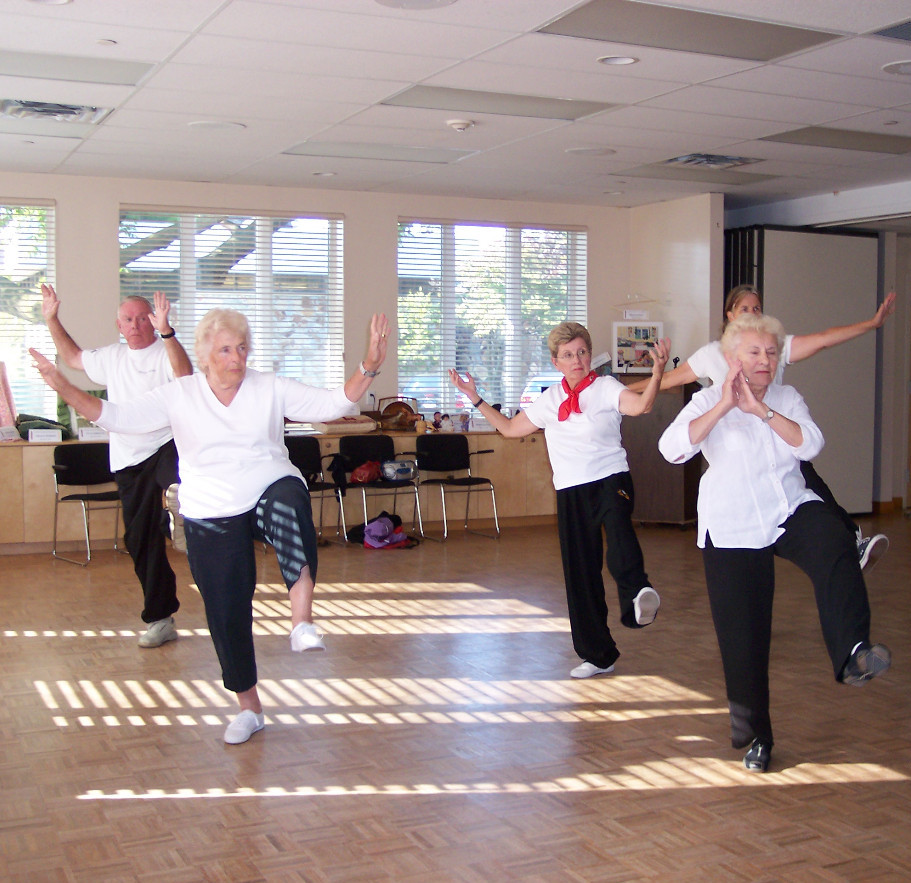 Tai Chi entry fee is $20 for the first event and $5 for each additional event.   Entry fee includes an event t-shirt. T-shirts will be available on-site at designated competition check-in times. A short survey will be required to be completed at check-in. This survey can be found online at www.floridaseniorgames.com, and can be completed in advance and brought to check-in.
On-site registration fee is $25 for the first event and $5 for each additional event.
Each applicant must complete an Individual Entry Form and Waiver of Liability or register online at www.floridaseniorgames.com.
All mailed entries must be received by November 16, 2018 or register online by November 18, 2018 at www.floridaseniorgames.com. Late entries may be accepted at the discretion of the Event Director. Athletes registering after November 18, 2018 will not be guaranteed a t-shirt and may be subject to a $10 late fee.
Entry forms, waiver of liability and entry fee should be made payable to the Florida Sports Foundation (FSF). Save a stamp and beat the deadline, register online at www.floridaseniorgames.com.
It is the responsibility of the applicant to confirm their registration by visiting www.floridaseniorgames.com or calling toll-free 1-866-FL-GAMES (354-2637).
Indicate weight in section labeled "Weight" on entry form.
Participants may only register for a maximum of five (5) events.
Modern Short Hand Form: Yang 8, Yang 16, or any health-oriented Tai Chi program sequence. Open to novices only.
Traditional Tai Chi Hand Form includes any traditional tai chi form, any style.
Tai Chi Sword: Yang 32 sword, for instance
Novice Hand Form time limit: No minimum, 3:00 maximum
Time limit for all other Hand and Weapon Forms is 3:00 minimum and 3:30 maximum.
Each push hands division will be divided into bodyweight classes as follows:
Men (lbs)
140 and under, 160 and under, 180 and under, 200 and under, Over 200
Women (lbs)
115 and under , 135 and under, Over 135
Each division will be divided into age groups in accordance with Florida Senior Games Rules of Competition.
If possible, pending the number of participants, competition will be round-robin style. Otherwise, single-round elimination.
At officials' discretion, a competitor may compete, if he or she wishes to, in the next lower age group and/or higher weight group if there are no other competitors in his or her division.
Competition will be conducted in accordance with the Florida Taijiquan Association rules, unless modified herein. Complete rules can be obtained at www.floridataijiquan.org.
The Novice Forms division forms will be evaluated according to the principles of Tai Chi. Competition is open to participants who have not competed for more than two years and are not competing in other hand forms.
Open Push Hands Clinic: This is a non-competitive opportunity to practice and learn about push hands in a friendly environment. A space will be allocated for doing push hands with others without judging. Beginners are encouraged to participate and "push without points" in order to learn about push hands together.
Push Hands competition is fixed step only: Both feet must remain in contact with the floor at all times. Heel or toe may be raised briefly, but the foot may not leave floor or change position. Advancing and retreating are not permitted. Matches consist of two 1-minute rounds. Players begin by touching right wrists and achieving neutrality. Players change leg position after each round.
For details on rules and regulations, visit http://www.floridataijiquan.org/.
NATIONAL SENIOR GAMES QUALIFYING RULES
Tai Chi is not a part of the National Senior Games program.
CLICK HERE to register online for 2018 Florida Senior Games Tai Chi
CLICK HERE to download the registration form and individual waiver to register by mail.
To access the 2018 Florida Senior Games hotel survey, click here.
FSF STAFF CONTACT
Karissa Pendleton: (850) 298-6628 or kpendleton@flasports.com
STATE DIRECTOR
Morris Sullivan: (386) 738-3715 or floridataichi@gmail.com